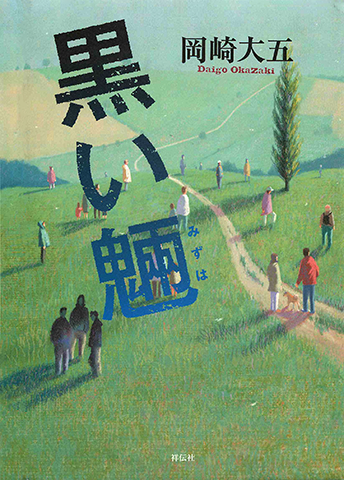 Title: Black Wave
Author: Daigo Okazaki
Translation by:
Alexander O. Smith
Release date: T.B.A.
Format: Hardcover, Paperback, Digital

Tamo is a young man who has fallen in with a fraud ring to raise money to repay his mother's debt. This criminal group is led by Kundo, a brilliant psychopath with an uncanny ability to bend others to his will. When an earthquake of unprecedented scale hits Tamo's home town, Kundo sees this as a prime opportunity for milking the survivors of their savings. There, Tamo and Kundo cross paths with Izumi, a young relief volunteer, up-and-coming reporter Misuzu, American journalist Spencer, and locals of various backgrounds. Black Wave is a suspense novel that portrays the best and worst of humanity, against a backdrop of the most horrifying disaster to hit Japan since the end of WWII.