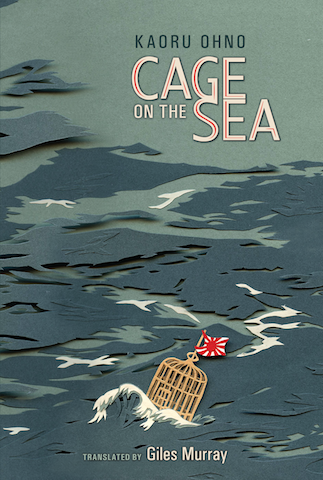 "[A] crisp translation... An appealing historical novel of World War II" —
Kirkus Reviews
.
A "ticking time bomb of a story." —Barry Lancet, author of
Japantown
and
Tokyo Kill
"An awesome read ... Strong, realistic historical fiction. Highly recommended." —
Historical Novel Society
In late 1944, three Japanese military supply ships near the tiny South Pacific island of Anatahan came under American air attack. The ships were sunk and their crews left stranded on the island. The survivors—ignorant that the war was long over—were forgotten until 1950, when the Americans began making serious rescue attempts.
In the 1950s, the story of the Anatahan holdouts became the basis for multiple films, books, and lurid yellow journalism. Why? Because the Anatahan story contains an intriguing twist in the form of a lone woman—Kazuko Higa—among the dozens of military survivors. Inspiring rivalries, fights, and even murder, it was her presence that made the holdouts reluctant to go home.
Cage on the Sea is a novel based on painstaking research by author Kaoru Ohno, a journalist and nonfiction author. It goes well beyond stereotypes to explore the psychology of both victors and the vanquished.
About the Author
After graduating from the Meiji University School of Law, Kaoru Ohno worked as a magazine reporter before becoming a full-time nonfiction author. He has published over 35 books in Japan, with a particular focus on the Japanese experience in World War II.
Cage on the Sea is his first book to be translated into English.
Read an interview with author Kaoru Ohno>>
About the Translator
Giles Murray is well known in the world of Japanese studies for
Breaking into Japanese Literature
and
13 Secrets for Speaking Fluent Japanese
. He has translated books in genres from literary fiction to business, art history and biography.
Read an interview with translator Giles Murray >>