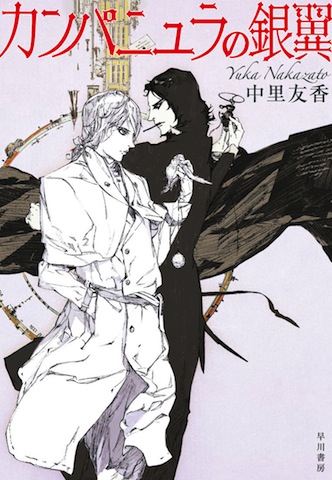 Silver Wings of the Campanula

Author: Yuka Nakazato

Translation by: Matt Treyvaud

Release date: 2015

Format: Hardcover, Paperback, Digital



If you love me, love me true.

England, 1928. As the secret double of Andrew Borden, the dissolute son of a rich industrialist, Elliott Fossey has seized a life that would otherwise have been denied him: a place studying philosophy at an elite university, and the companionship of Andrew's sister Kristine. But with the arrival of a mysterious pair of older men, Elliott's careful charade is knocked off-balance and events begin to turn inexorably towards a chilling conclusion. A gothic fantasy of fractured identity and undying love.

Winner of the 2012 Agatha Christie Award for New Writers.